welcome to i swear by it, a series of interviews where we chat with our favorite fashion and beauty insiders about the beauty products they use to the last drop. This week we asked Sarah Brownexecutive director of The Violet Lab, to share all the products she's loving right now.
In the world of beauty editors, Sarah Brown is an OG. Suffice to say that she knows her products. After cutting her teeth as a beauty editor at She under the legendary Jean Godfrey-June, Brown then went to vogue where she went after 15 years, rising from beauty editor to beauty director. Today, Brown is still in the beauty business, working as executive director of the Violet Lab at luxury retailer Violet Grey. She spends her days testing and researching brands to bring readers the crème de la crème when it comes to beauty products. Needless to say, she knows what she's talking about. Below, Brown shares the nine skincare, haircare and makeup products she's loving right now.
Regenerating Serum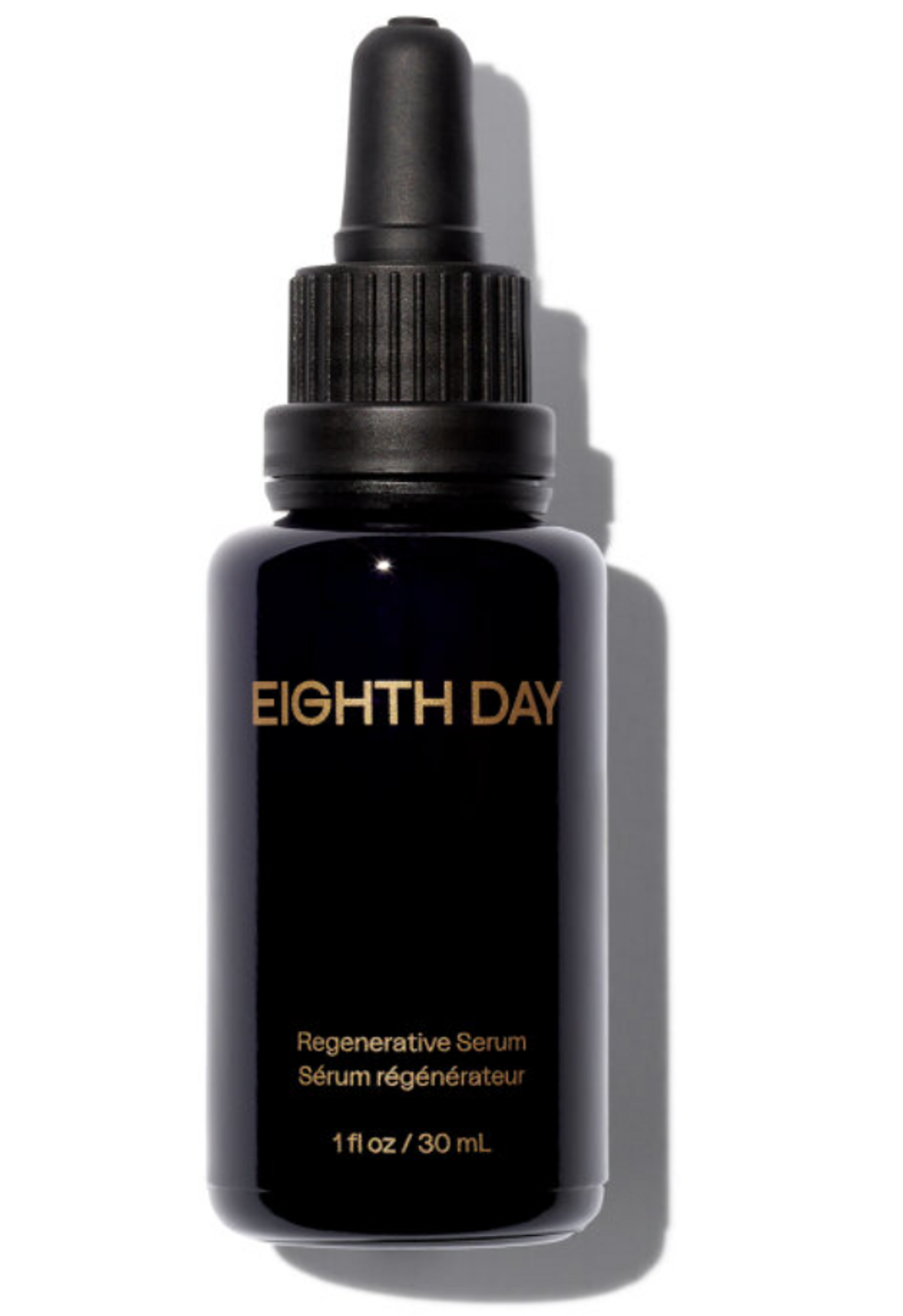 "It's the first brand I started when I joined Violet Grey. I use it every day; I can't even count the number of bottles I've used at this point. It's just good; it works. This is one of those products where my skin just looks better.
"It fits perfectly into my regimen; it's the first thing I put on my face after my toner and essence. It has a watery texture that sinks right into the skin – you put it on and then forget it's there. This is definitely my new go-to.
eighth day
Cleaning gel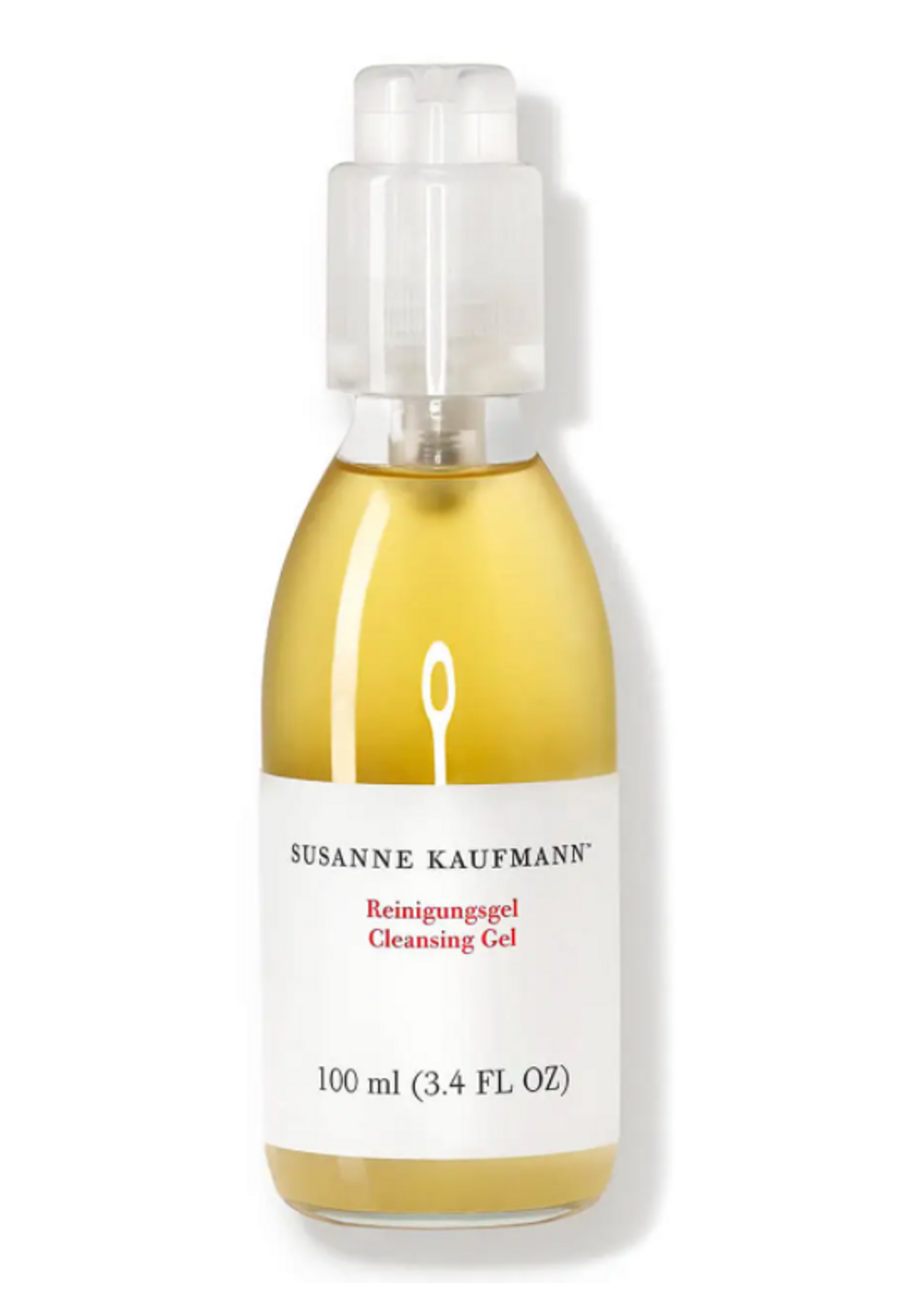 "This gel cleanser comes in a large glass bottle, so it's generously sized. It's one of those products where you never feel like you're going to run it. It's luxurious and it doesn't strip the skin afterwards. Plus, it smells great, it's refreshing, and it takes all your makeup off. It's on my counter and I'm always looking for it; I can't wait to use it every day. days.
Susanne Kaufman
Óleo Para O Corpo Kaya Jungle Firming Body Oil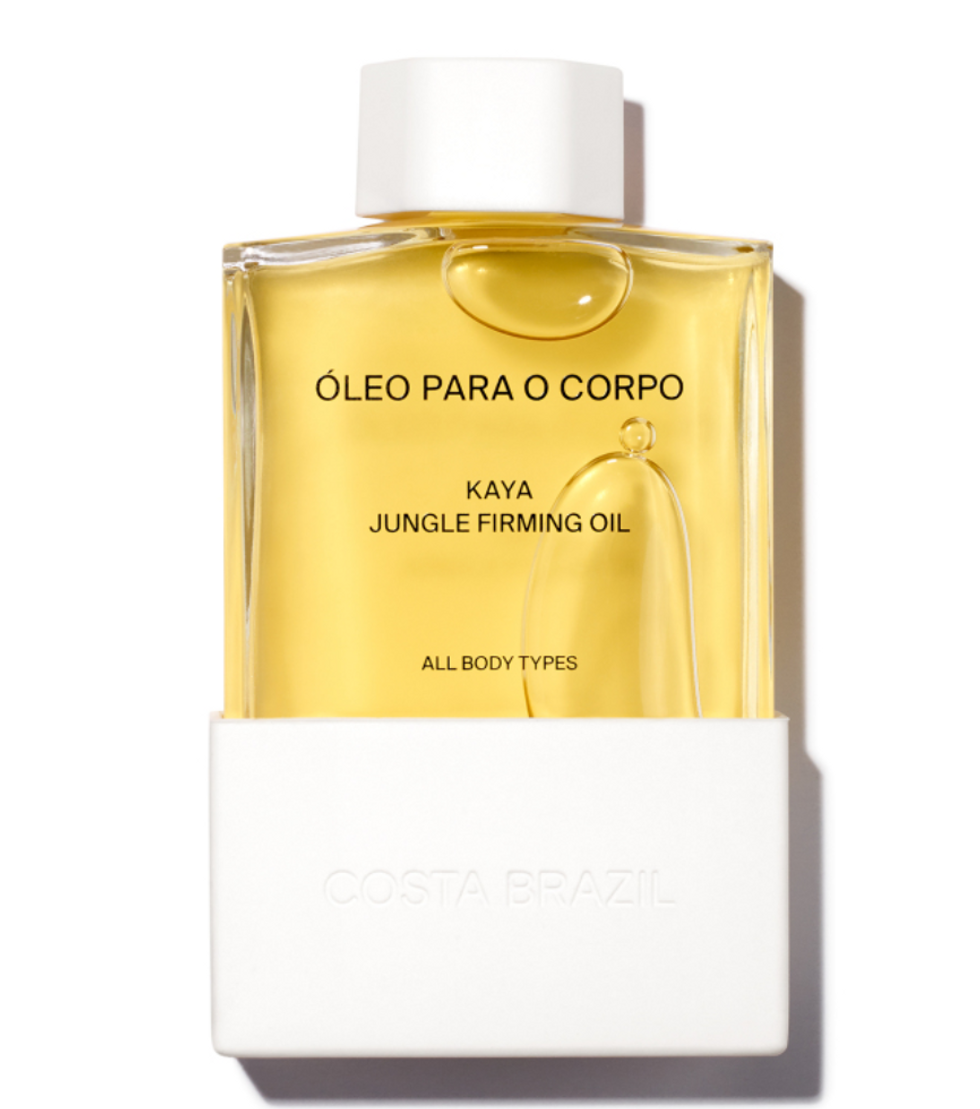 "First of all, the packaging is really luxurious. It's unlike anything else; it instantly elevates your bathroom. I like to use body oil after showering when my skin is still a bit damp, and this one leaves me feeling silky, not sticky, and it smells great.
Costa Brazil
Legendary Brows Tinted Brow Gel
"I don't think there's a single day that I don't use it. I'm blonde so my brows are basically invisible and when my brows are filled in it really makes a difference. The pigment is intense, in the best way. It doesn't look like you're putting greasy paint on your eyebrows. And it's foolproof, it won't budge until you wipe them off at night.
Charlotte Tilbury
Regenerating Mask with Rare Prickly Pear Seed Oil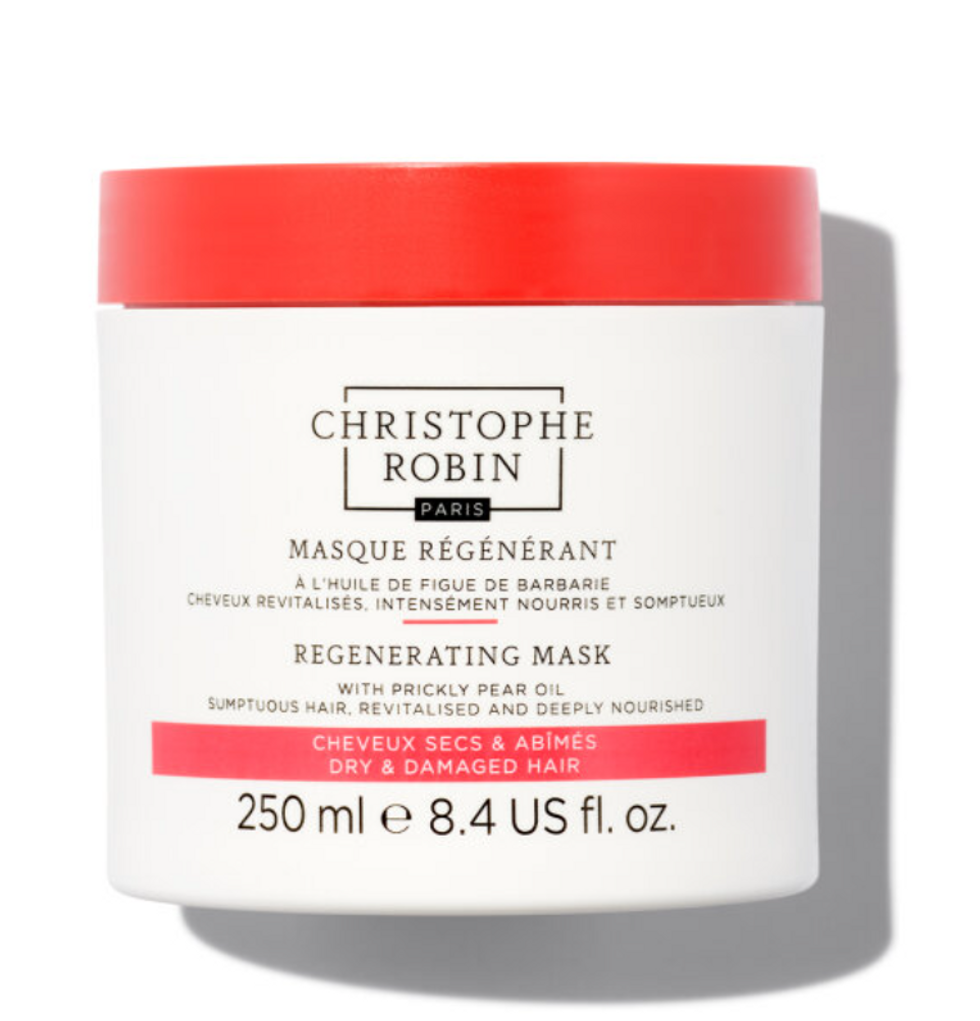 "I have fine wavy hair and when it looks good you'll never know it's good. But my hair gets weighed down so easily so it can go both ways when I add of the product: they look bouncy and lush or stringy and sad.This product helps me avoid the latter.
"I comb my hair while it's still wet, run some product through my hair and comb it again. Then I scrunch my hair and let it air dry. This gives it non-crunchy definition and keeps it all together.
Christopher Robin
Moisturizing lip balm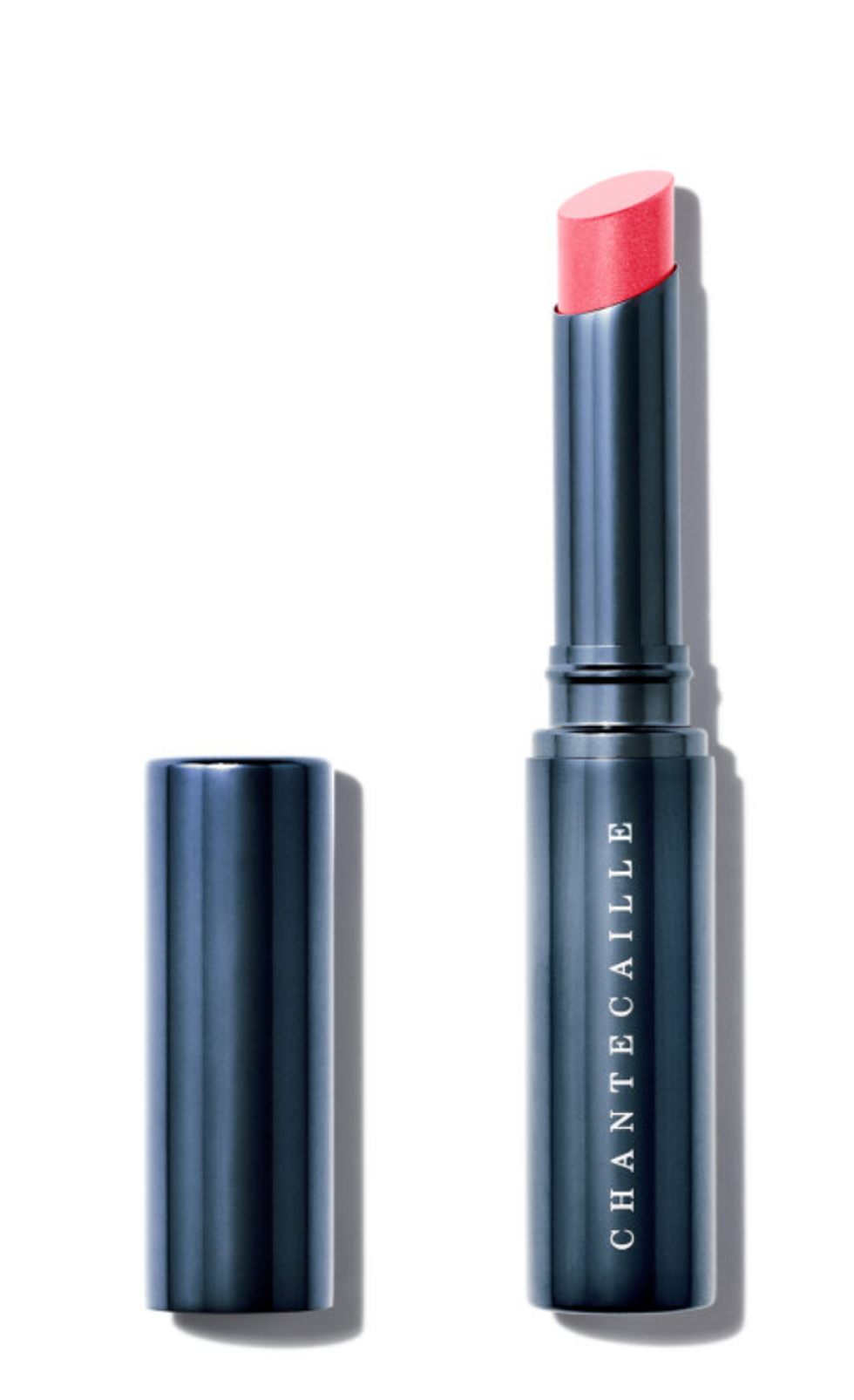 "This product is somewhere between a balm and a gloss. The color payoff is amazing, but it doesn't look like lipstick. It's a magical combination that comes in a slim and chic tube, so easy to slip into your jeans pocket or toss in a small bag.
Chantecaille
Killa Kit Deep Zit Microdart Patch 8-Pack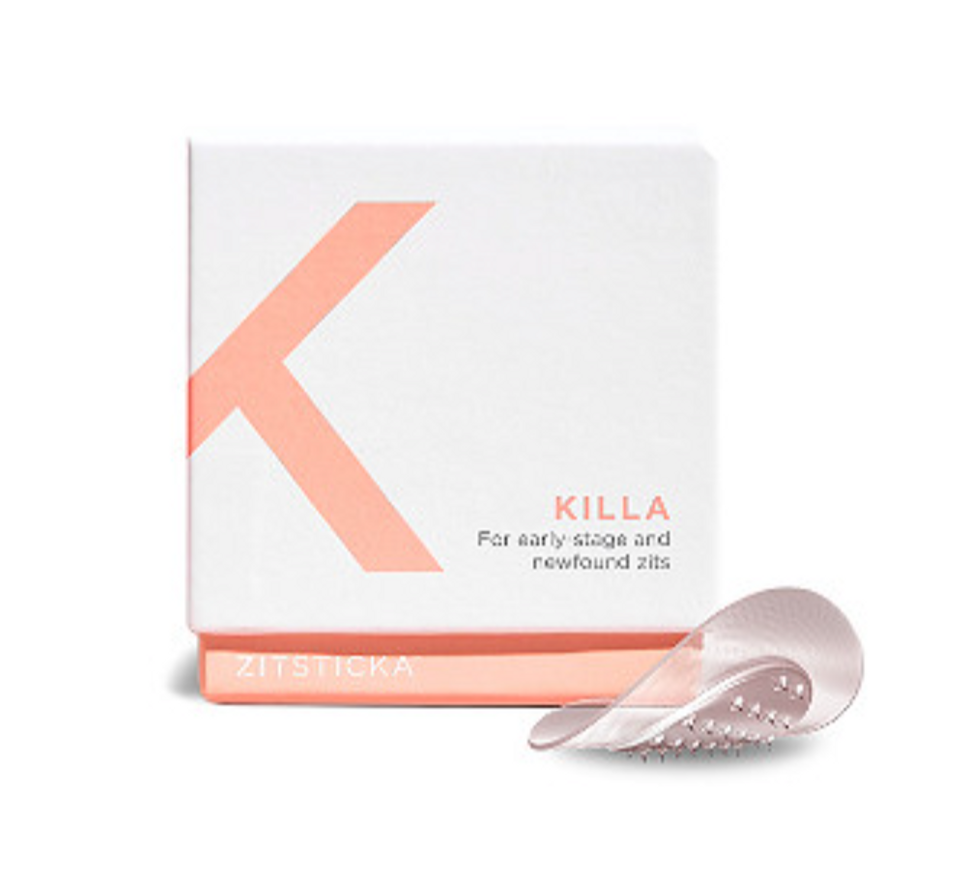 "These little patches have micro darts in them for what they call 'the on and off pimples'. I love it; it really works. You really can't see them on your face which is great, but also slightly dangerous.You will forget about it in the morning and end up going out in public with the patch on your face.
"There are so many overnight treatments for blemishes, but many of them dry out your skin, which creates even more damage. It doesn't do that at all, it's a magical little patch.
ZitSticka
Le Vernis Longwear Nail Polish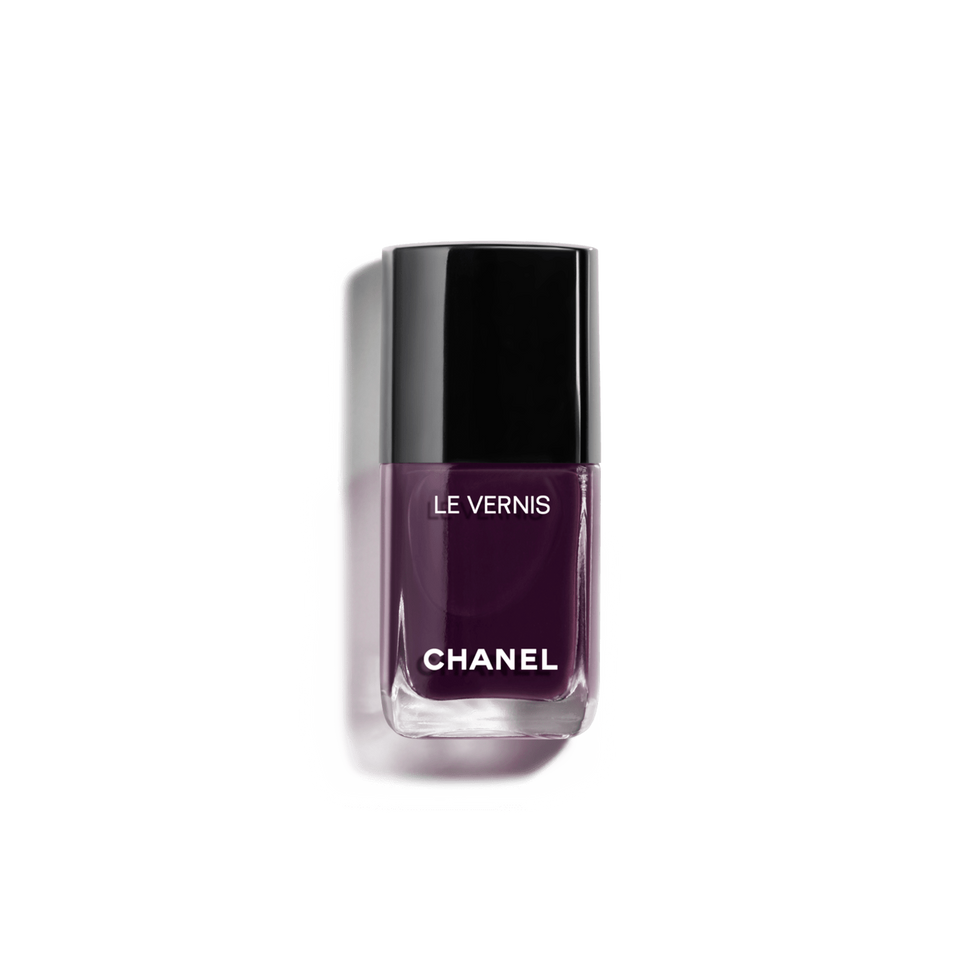 "This is the perfect nail polish for me. I either like a very dark shade or a completely nude color. This one is somewhere between a purple and a burgundy and is currently my go-to shade.
Chanel
Active Plant Serum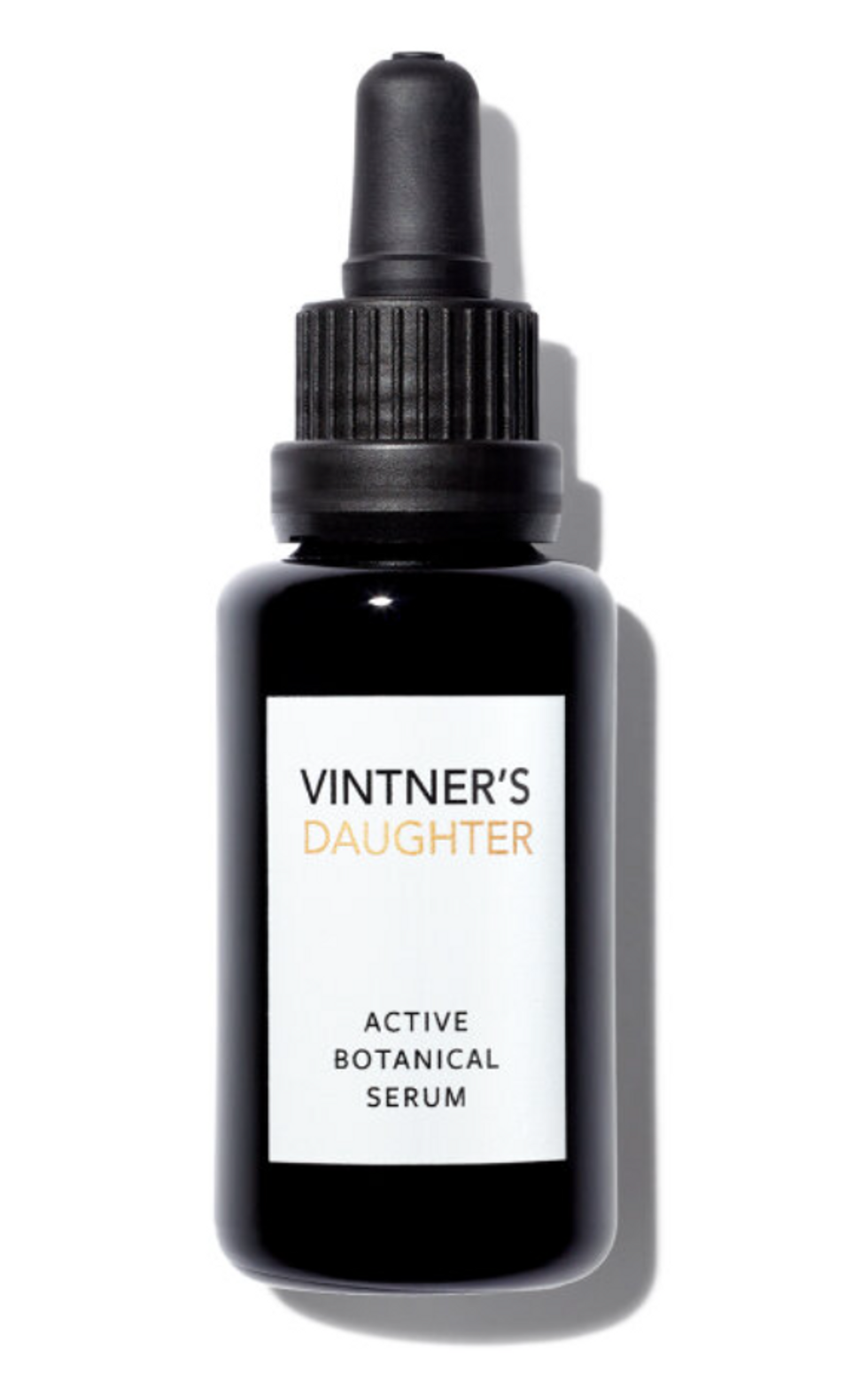 "I know everyone is talking about this product, but you should believe the hype. It's a serum, it's an oil, really, it does it all. It smells amazing and makes my skin nourished and soft. I use it all the time, sometimes on its own, other times as the last step in my routine to seal in all the moisture.
The Winemaker's Daughter